Google Keyword Tool is no longer available for public use; you can use Google Keyword Planner Instead . The new feature that all local businesses like about this new Google Planner is the ability to target by city, region or country. That is why we've decided to talk about local optimization more.
Local optimization is all about being where your prospects are. This means you should remember that a large portion of your potential clients search for products and companies in local directories. Modern local directories grew from old-school yellow pages and now have rather solid brands and budgets to get targeted traffic. They also do well in organic search. If you tried to get high rankings for a specific local term, you should understand why your business needs to be in as many local directories as possible.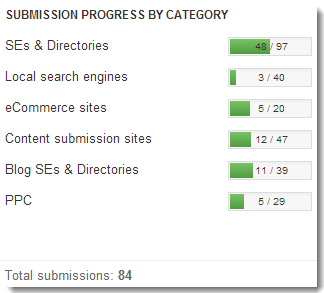 Local directories help you in link building and also generate citations. A citation is a reference to your local business that includes your business name, address, phone number and other information relevant to your business. The citations help you to rank better for local search queries even if they do not have links back to your site.
The Web CEO Content Submission Tool lists the best local business directories to help you in your SEO efforts. We have chosen only those that are really important and worth your time. While you can see tools that promise "250 local directories to submit your site to," Web CEO Online provides you with the local directories that have the largest amount of traffic and authority. Be present in these directories and your business will be exposed to a wide audience of local searchers.