By 2016, local search will be moving even further out into the streets, with local mobile expected to exceed desktop by more than 27 billion annual queries. source
Matt Cutts says he wouldn't be surprised if mobile search exceeded desktop queries this year. source
When people use mobile search to help make a decision they are 51% more likely to make a purchase.
If these numbers don't convince you that checking your mobile rankings is important now, I cannot even imagine what would!
We at Web CEO are eager to make your website promotion process smooth and provide you with all the marketing analytics you need. With the constant growth of search queries coming from mobile devices, we've added the mobile results for Google, Bing and Yahoo to help you know how your pages rank in mobile search.
To add a mobile search engine, go to the Rank Tracking Setting and click on 'Add search engine' on the 'Search engines' tab.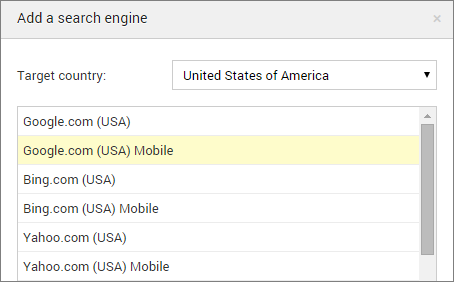 Along with the mobile search rank tracking feature, we have implemented some more features that improve the Web CEO Rank Tracking tool.
One of them is the possibility to filter search results to only see websites from a certain country. This helps you get the same results that your prospects will get if they filter their results the same way.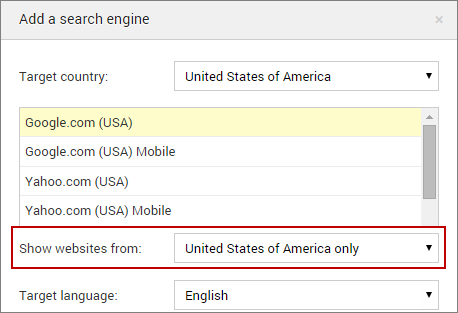 The Rank Tracking tool is getting more advanced in terms of working with your keyword lists. Now when you add keywords to check rankings for, the Rank Tracking tool will search for duplicates that differ only by upper and lower case letters, and we will allow you to keep or delete a duplicate. Some search engines, Google not being one of them, perceive the difference between upper and lower case letters.
Keep informed about other Web CEO Online updates here and give the new mobile rank tracking feature a try!